FastComet - How to purchase a Hosting Plan
FastComet provides high-performance SSD cloud hosting at an affordable price.  Employing the latest technologies while providing always-free unlimited 24/7 priority support, 24/7 backups, malware removal, a web application firewall, caching and optimization services to name a few.
Let's get started! 
Step 1 – Visit FastComet.com and click THE PLANS & PRICING button.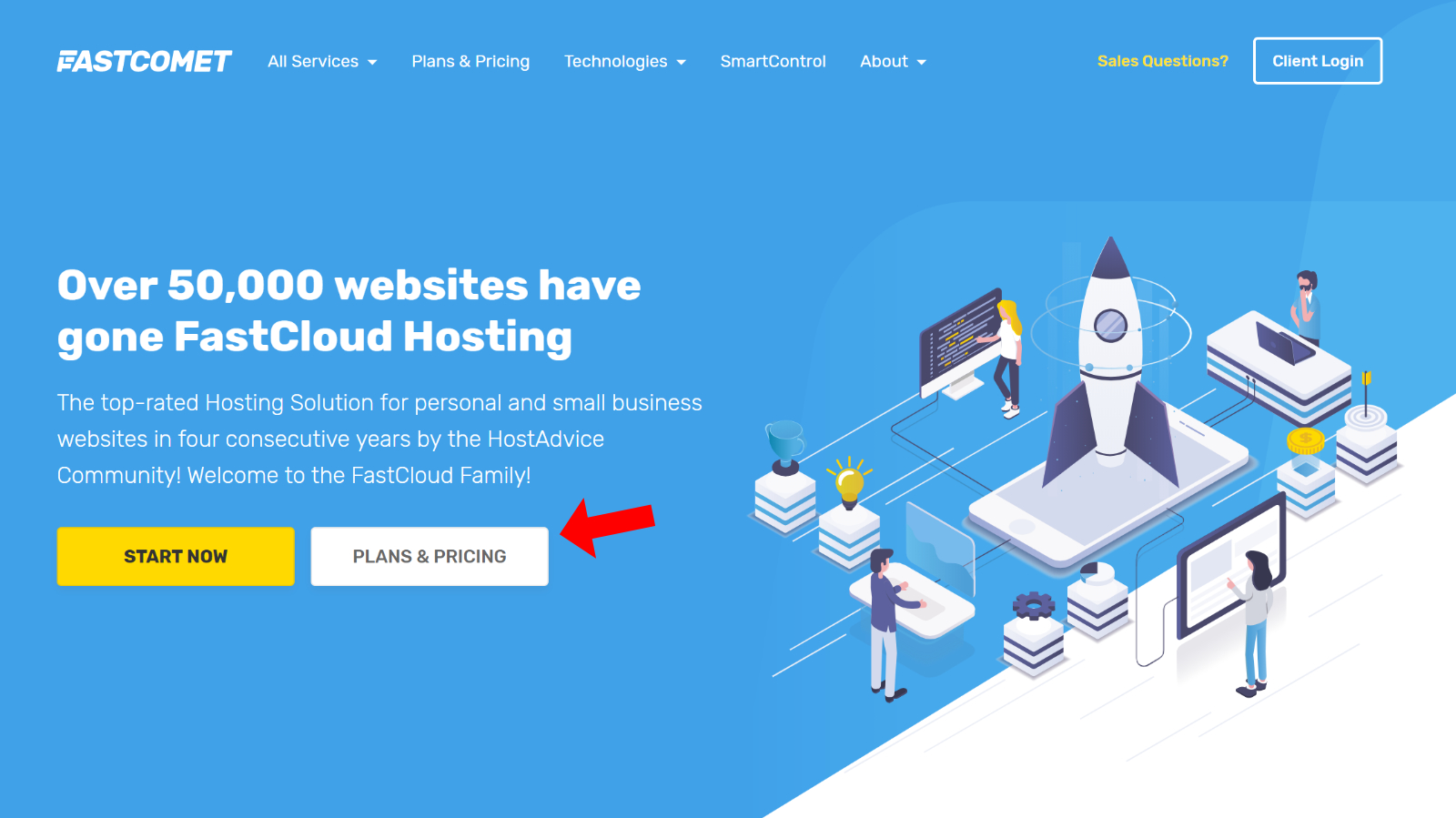 Step 2 – In the pricing results, choose the FastCloud Extra plan by clicking GET STARTED.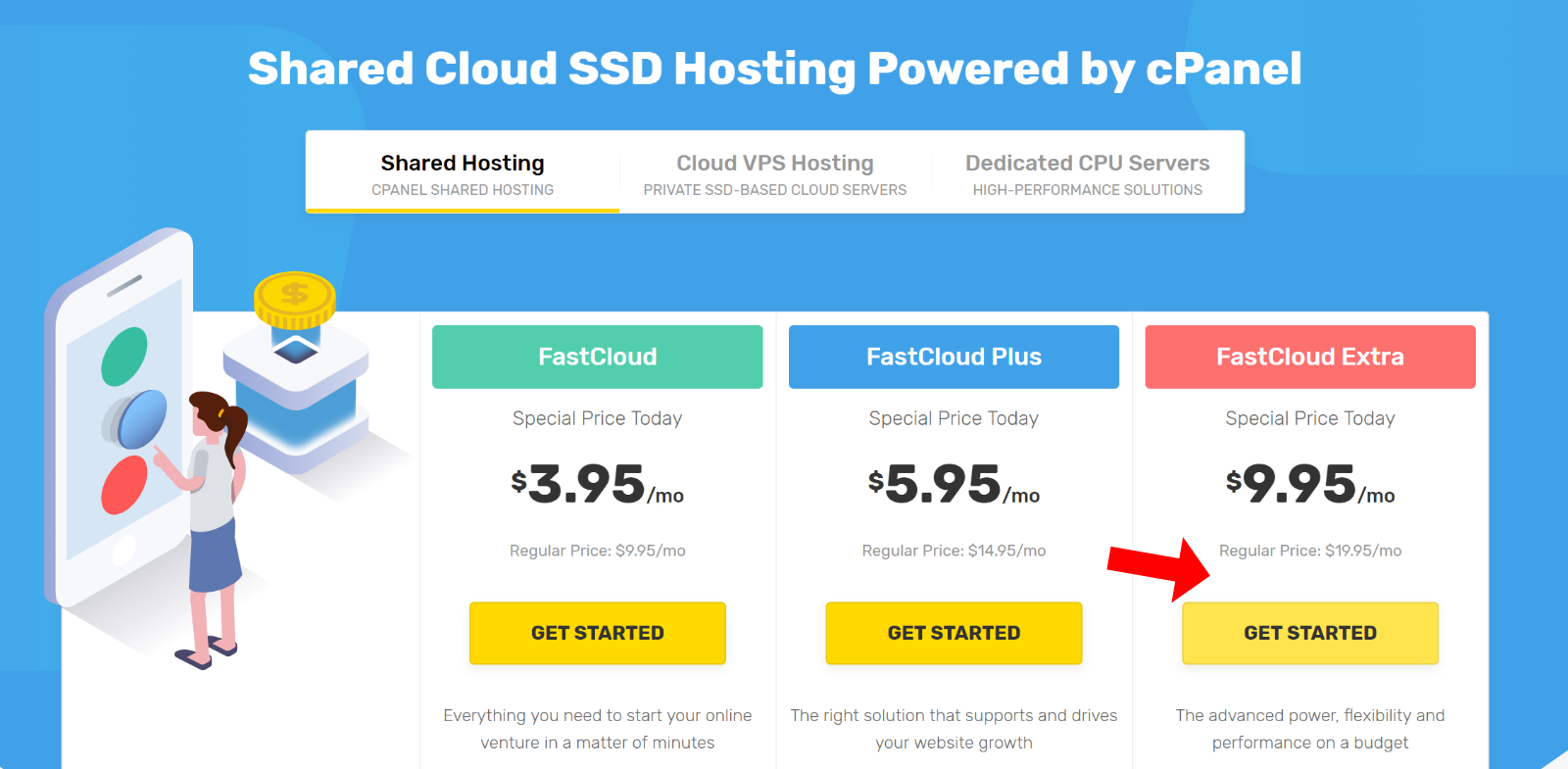 Step 3 – On the Select Domain page, choose I already Have a Domain, enter your proper domain name with extension.  Then click USE THIS DOMAIN button.
*if you are in need of a new domain, please also see NameSilo – .How to Purchase a New Domain guide.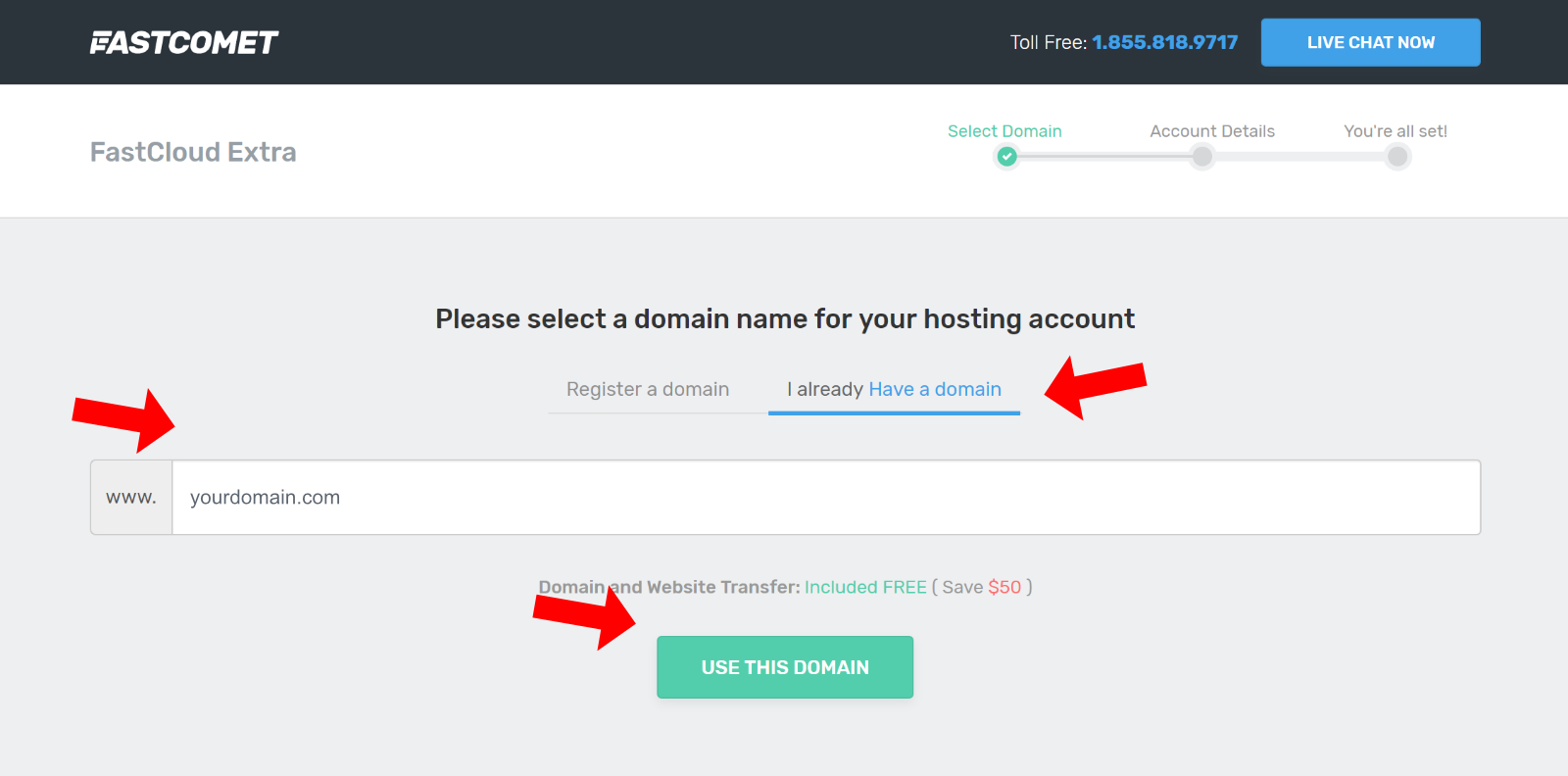 Step 4 – On the Checkout page, complete the account information form fields.  Be sure to pay special attention to the email and Master Password, (I suggest using an email address not tied to the same domain name, i.e. gmail) while making sure to keep this information stored safe.  We will need this later to setup and manage your website for you.
– In the Product Information area choose Dallas USA North America for the Location.
– Skip the Extras area
– Complete the Payment Information
– If you have a coupon code, enter it
– Tick the acknowledgements under Total Order Summary
Then click the green COMPLETE ORDER button.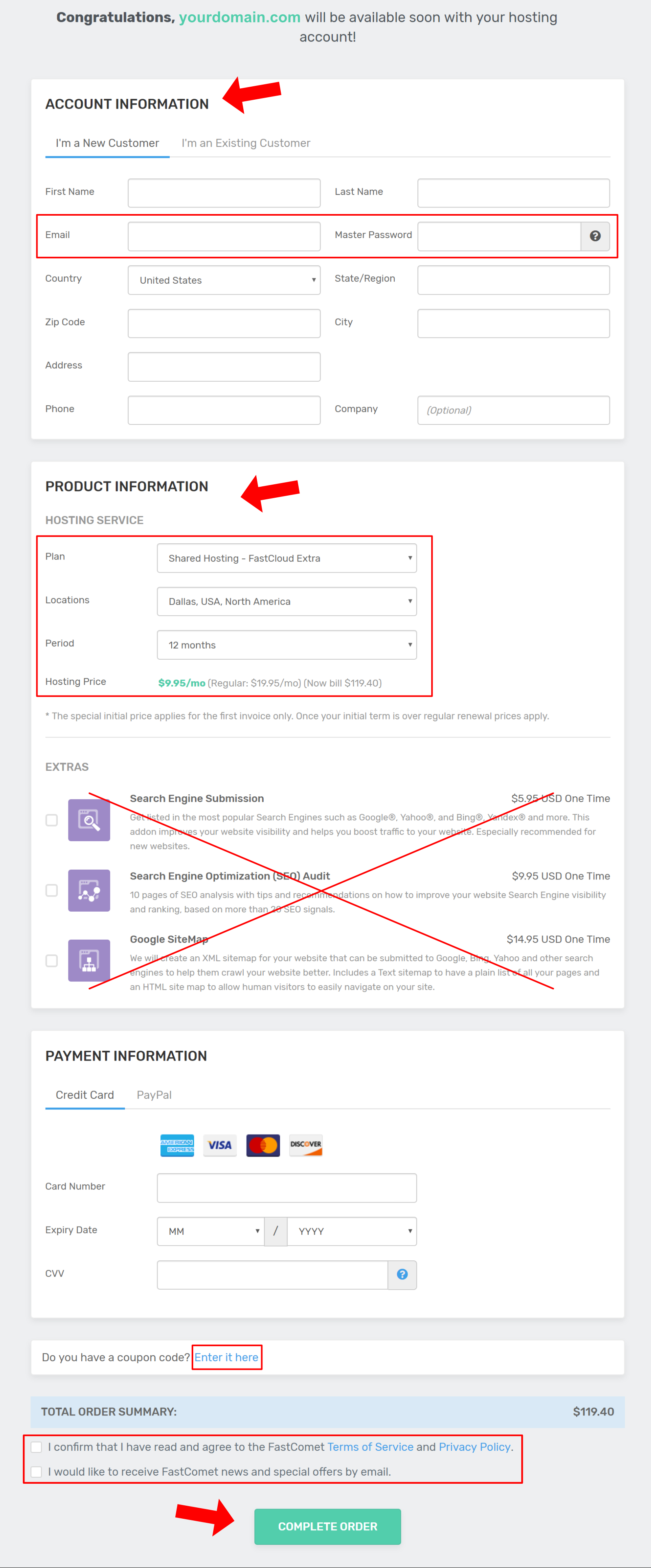 Finished – Congratulations!  You now have successfully purchased a hosting plan for your website(s).  Please email [email protected] for assistance setting this hosting service up, migrating an existing website, building a new website or any other services that may be desired.
Cheers!